Top Things Buyers Should Know About Homeowners Insurance
When it comes to protecting your home, it's should be more about feeling secure where you live, and not just about safeguarding your home against structural damage or theft. If disaster strikes, your focus should be on reclaiming your sense of stability and the last thing you should be worrying about is money.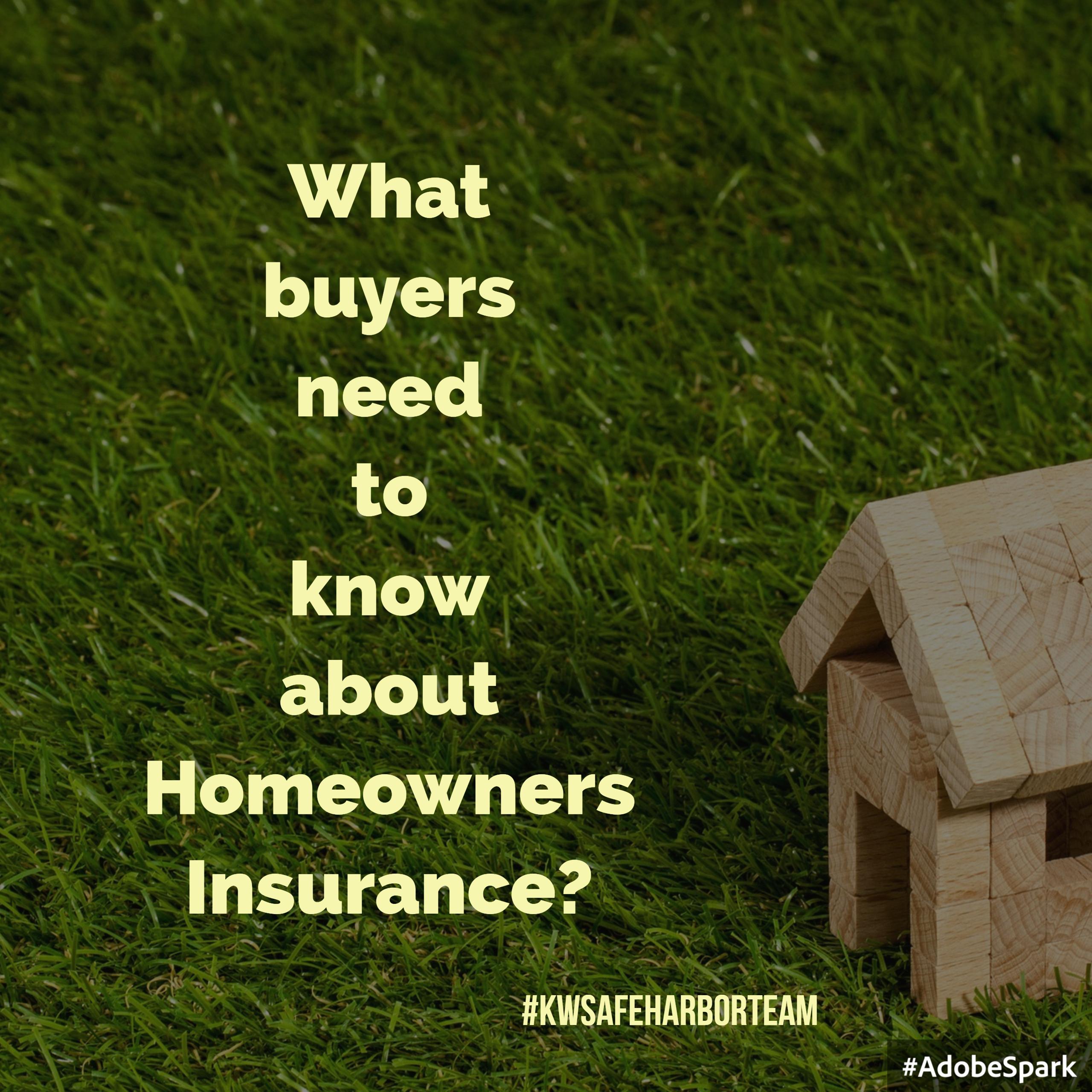 What is 'Homeowners Insurance'?
Often abbreviated as HOI in the US real estate industry, homeowner's insurance is a form of property insurance designed to protect an individual's home against damages to the house itself, or to possessions in the home. It is an insurance policy that combines various personal insurance protections, which can include losses occurring to one's home, its contents, loss of use (additional living expenses), or loss of other personal possessions of the homeowner, as well as liability insurance for accidents that may happen at the home or at the hands of the homeowner within the policy territory.
In the United States, most home buyers borrow money in the form of a mortgage loan, and the mortgage lender often requires that the buyer purchase homeowner's insurance as a condition of the loan, in order to protect the bank if the home is destroyed. Anyone with an insurable interest in the property should be listed on the policy.
What it covers
A typical policy will pay for damage to your property and your possessions in the event of certain storms, fire, theft or vandalism. It also provides liability coverage if someone gets hurt on your property and decides to sue. Homeowners insurance also covers shelter costs, so you don't have to face crazy hotel bills if you're temporarily displaced from your house.
Homeowners insurance can protect belongings outside the home, too. If something is stolen from your car, auto insurance won't cover it but your homeowner's policy likely will.
What it doesn't cover
A standard policy has exclusions including earth movements (landslides, earthquakes, and sinkholes), power failure, war, nuclear hazard, government action, faulty zoning, bad repair or workmanship, defective maintenance and flooding. Windstorms are typically covered, including tornadoes, although insurance companies exclude tornadoes or hurricanes in some high-risk areas.
Water damage is tricky. As a rule of thumb, water from above (rainwater or a burst pipe in an upstairs apartment) is usually covered, but water from below (backed-up sewers or ground flooding) generally isn't. If your region is prone to floods and earthquakes, you should consider supplemental coverage.
The most important part of homeowners insurance is the level of coverage. Avoid paying for more than you need. You must be aware about the different types of policies and work with your agent in choosing one; you want to make sure you have the right coverage for your needs.
Why you should shop around
Before committing to a policy, take the time to research an agent whom you trust, preferably one with good reviews online or via a personal recommendation. Don't just shop for a policy. Make sure you also select the best agent.
Agents are required by their state to be licensed and continually educated on all aspects of insurance. They can communicate the important details to you, so you can make an educated decision. Second, agents can compare differences in price and coverage across many companies. Most agents sell many types of insurance policies so you can easily purchase home, auto, life, and much more in one stop.
Remember that when you act on your own, without an agent, you are also on your own if you make mistakes in your coverage.
Start your homeownership journey today! Check out our Ultimate Guide to House Hunting and don't forget to read the 5 Essential Features of a Home for Your Wish List.

KWSafeHarborTeam is here to help you with all of your real estate needs. We are here to provide you an excellent service and make sure your home selling or buying experience is smooth and successful. Contact us today!