Top 6 Easy-to-Follow Tips in Selling Your Home
Selling a home can be stressful. In some real estate markets, the number of active listings dramatically increases every week. As a seller, you should plan on making your home stand out among the other listed properties if you want to sell quickly and for the price you want.
To sell a home quickly, it needs to show well, be marketed well, and priced correctly. These tried-and-true methods can help you get offers quickly that are close to or even above your asking price.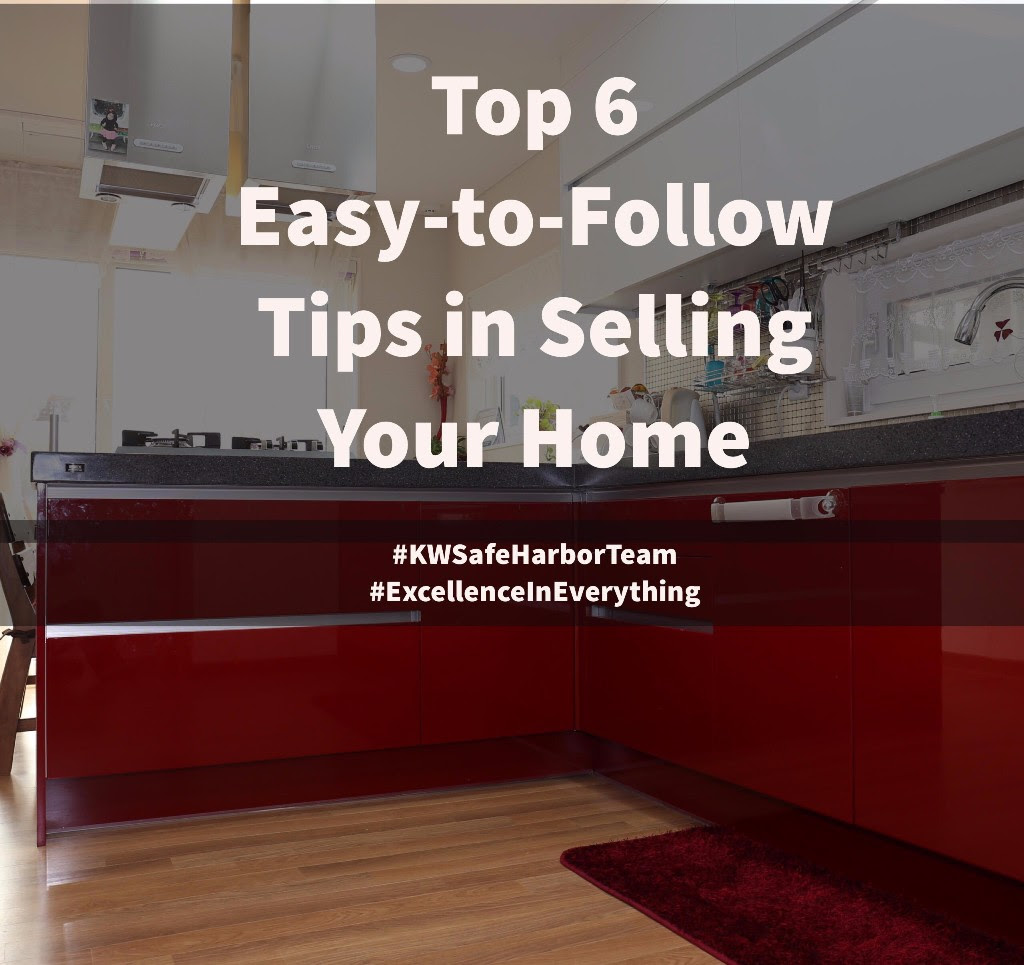 Also Read: Top 5 Home Seller Mistakes and How to Avoid Them
1. Get a storage unit
Hiding everything in the closet of your home is a bad idea when you're de-cluttering. Anyone who views your home is going to check out the storage spaces, and finding disorganized, overstuffed closets only serve as evidence that your home is lacking. Opt instead for a storage unit to store the things you won't need while your home is on the market.
2. Staging and photography
Staging the right way can have a dramatic effect on how quickly you sell your home. Staging involves deep-cleaning, de-cluttering, depersonalizing and arranging furnishings to make your house as appealing as possible. According to a survey by the International Association of Home Staging Professionals and StagedHomes.com, 95% of staged homes sell in 23 days or less, on average.
A good or professional home stager sees your home from a buyer's perspective and knows how to highlight its strengths and soften its flaws. The goal is to make your home look like it was ready for a photoshoot in a magazine or catalog.
If you don't have enough money to hire a home stager, try this option: Have a friend walk through the house with a fresh pair of eyes to offer their perspective and then the agent can go through from a marketing standpoint. Either way, staging of some sort is necessary in almost every home, no matter how beautiful it is.
At KWSafeHarborTeam, we hire a professional home stager to make your home stand out on the market and help it sell quickly.
See Related: Top 9 Ways to Stage Your Home to Sell
3. Find the right real estate agent
Don't hire a real estate agent just because they're also a die-hard fan of your college football team or they're from your hometown. What really matters? A track record of sales that proves they know how to sell your house fast.
One way to be sure: Check online client reviews and feedback on all of the agents you're considering. You should also make sure your agent promotes their properties online. The agent should promote the listing on social media to build up demand before it goes on the market.
The KWSafeHarborTeam has a proven track record of sales and a long list of happy, satisfied clients. In terms of taking photos and adding a variety of photos on our website site and social media sites, we only hire professional photographers.
5. Small Upgrades
Don't go overboard on major remodels. Chances are, you won't get your money back. Instead, focus on small upgrades, particularly in the kitchen and bathroom, where you're most likely to see a return on investment. A new sink and cabinet hardware in the kitchen, or light fixtures, shower curtains, and hand towels in the bathroom are inexpensive but can instantly transform your space. Rather than splurging $30,000 on a full kitchen remodel, ditch your unmatched old appliances and spend $3,500 on a new stainless steel appliance suite. Small upgrades can have a big impact.
6. Amp Up the Curb Appeal

Admit it: First impressions matter and curb appeal is everything. Your home's exterior is typically the first thing a buyer sees in-person and on listing sites. If it doesn't look good, a buyer won't even consider looking at the interior shots.
Try to make certain that the exterior has a fresh coat of paint, and that the bushes and lawn are well-manicured. In real estate, appearances mean a lot. You might have to spend some money to make the exterior of your house more appealing, but its money well spent if it gets potential buyers in the door. Plus, if your house is in good shape on the outside, buyers will see it as one less thing they have to spend money on once they move in.
6. Pricing It Right
Regardless of how well you renovate and stage your home, it is still important to price the home appropriately. If you want a quick sale, you should be realistic. Look at other properties in the area and get the opinion of a reputable real estate professional.
It's not always imperative to be the lowest priced home on the block, particularly when aesthetic and other significant improvements have been made. However, it is important that the listing price is not out of line with other comparable homes in the market. Try to put yourself in the buyer's shoes and then determine what a fair price might be. Have friends, neighbors and real estate professionals tour the home and weigh in as well.
Selling a home requires a little extra work. If you're looking to sell your home quickly, use the tips above to get the best price possible and sell your home quickly. Those tips, coupled with an attractive price, will increase the odds of getting your home sold.
In the real estate market where supply outstrips demand, a person can generally sell a house faster by lowering the price. But there are other ways to enhance a home's attractiveness besides lowering the asking price. If you need expert & professional help in selling your home, don't hesitate to call us. We'd love to help.