And the winner is… Ultra Violet
The Pantone Color Institute has announced their 2018 Color of the Year: Ultra Violet, PANTONE 18-3838, to be exact.

photo courtesy of pantone.com
Every year since 2000, Pantone has announced their Color of the Year. Last year's color was greenery, and previous colors have been anything from Sand Dollar, to Marsala, to Mimosa.
With the announcement of every year's new color, it inspires decorators and designers to incorporate these new shades into their homes.
For those who aren't on HGTV, you may be perplexed on how to incorporate this color into your home. However, it is easier than you may think.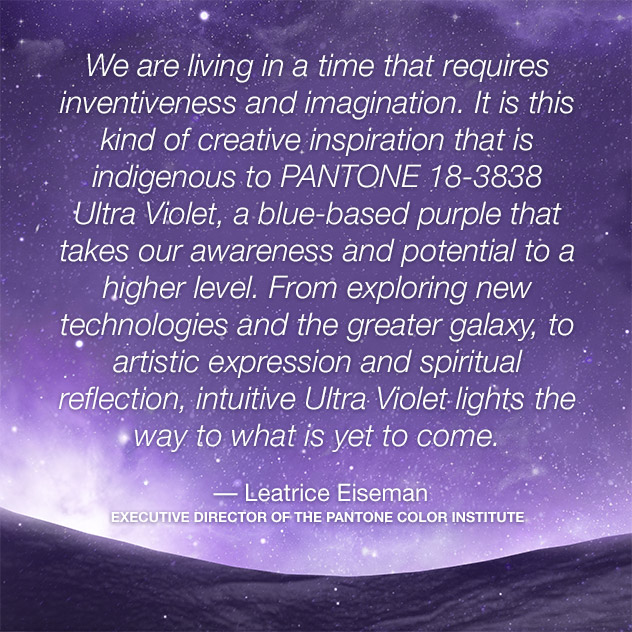 Here are 5 easy ways to use Ultra Violet in your house:
Accent Wall
Why not go all in with this color? Painting an accent wall a bright, exciting color, such as Ultra Violet is a great way to make sure no one misses this statement, while it's not as overpowering as painting a whole room this color. After painting, add artwork, mirrors, or shelves back onto the wall to tie everything together.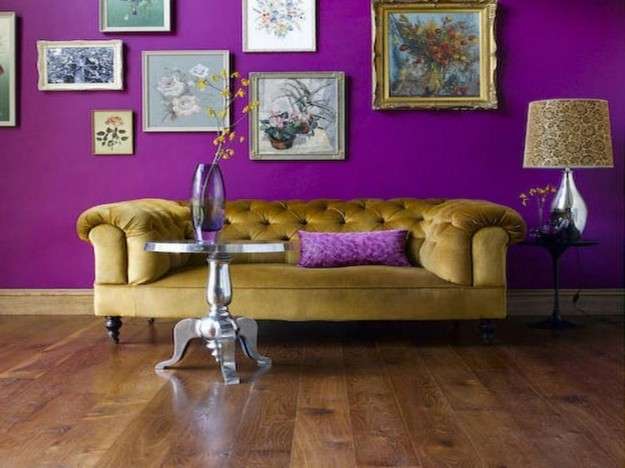 photo courtesy of http://www.fengshuidana.com
Accent Pieces
Not ready to make such a permanent decision as painting a whole wall? Consider adding in accent pieces such as pillows, chairs, or lamps that can easily be removed when you're looking for your next update.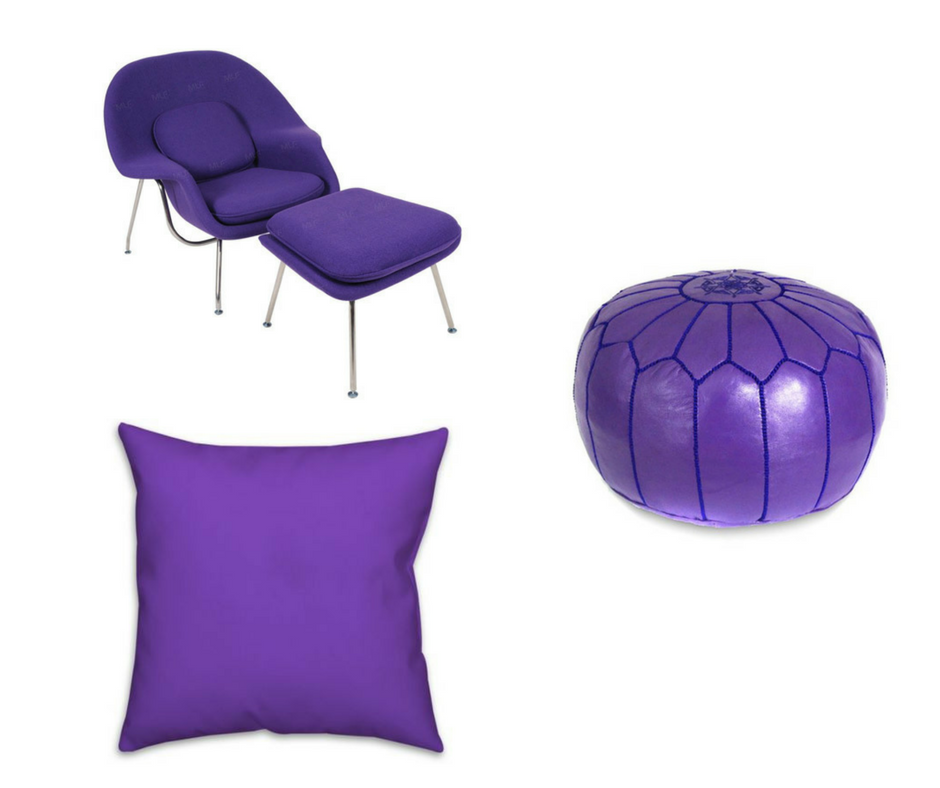 Drapery
Adding drapery in Ultra Violet is a great way to utilize this color as you can draw them to show more of the color, or open them to show less. With sheer and more opaque options, you can truly incorporate as little to as much of this color as you would like.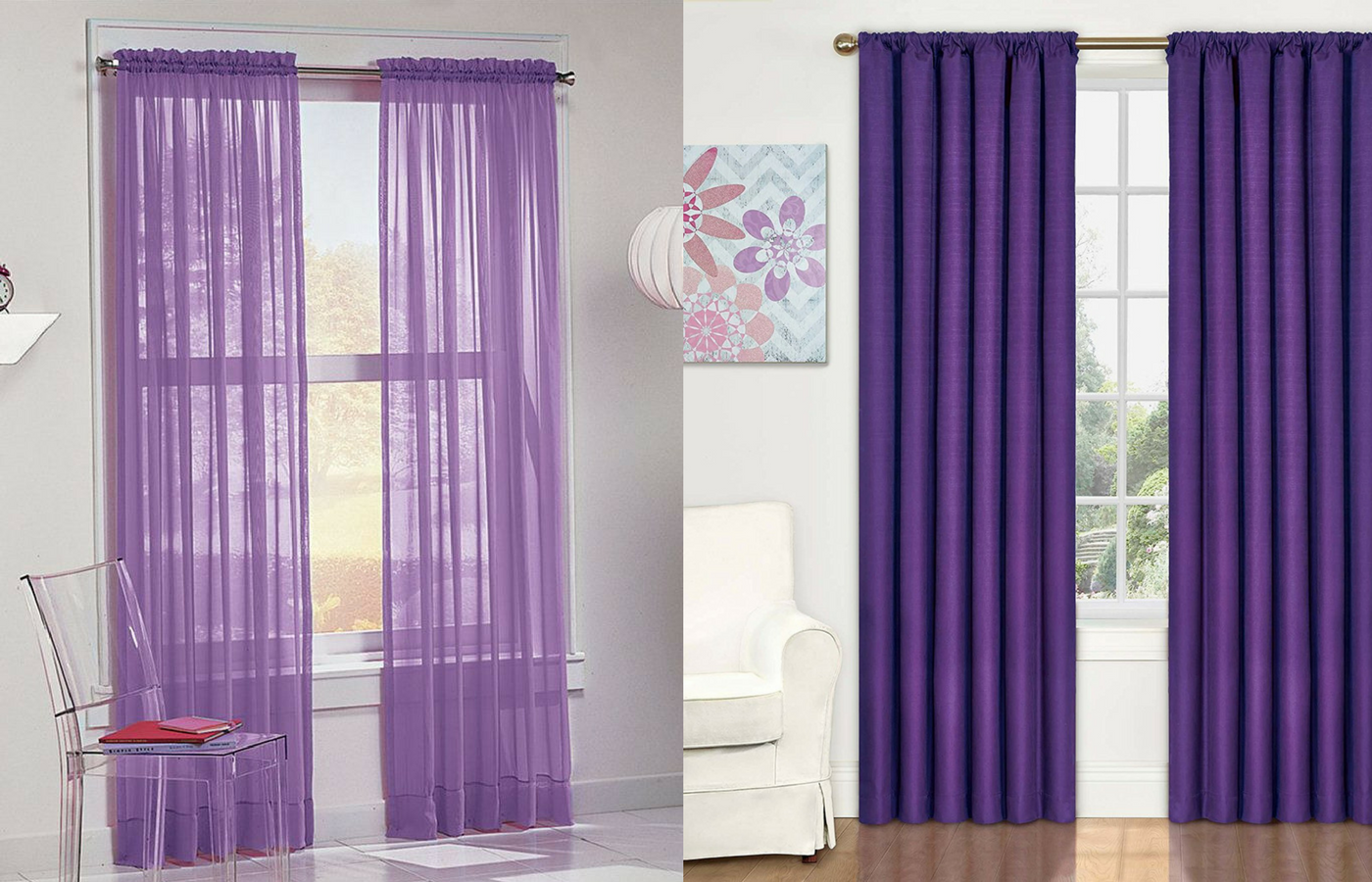 Dishware
Ultra Violet isn't only a good color to use in living rooms and bedrooms, but a great hue to add into the kitchen too. You can easily buy plates, baking utensils, or drinkware, to bring this shade into every room of your house.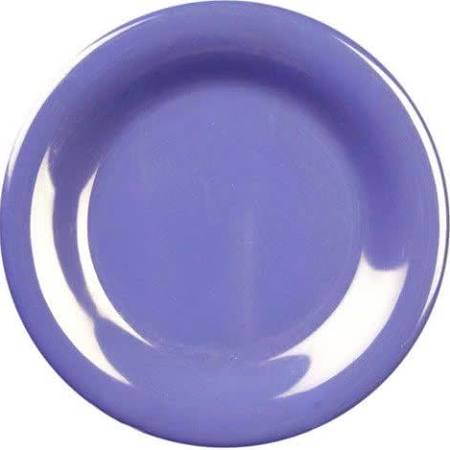 photo courtesy of webrestaurantstore.com
Exterior
If you can't get enough of this color inside, consider bringing it to your exterior. Painting your front door is a great way to ensure your guests are greeted with a warm welcome as soon as they see your home. If you don't feel like tackling a large project like painting your front door, flowers are a great quick and inexpensive way to brighten up your exterior with Ultra Violet.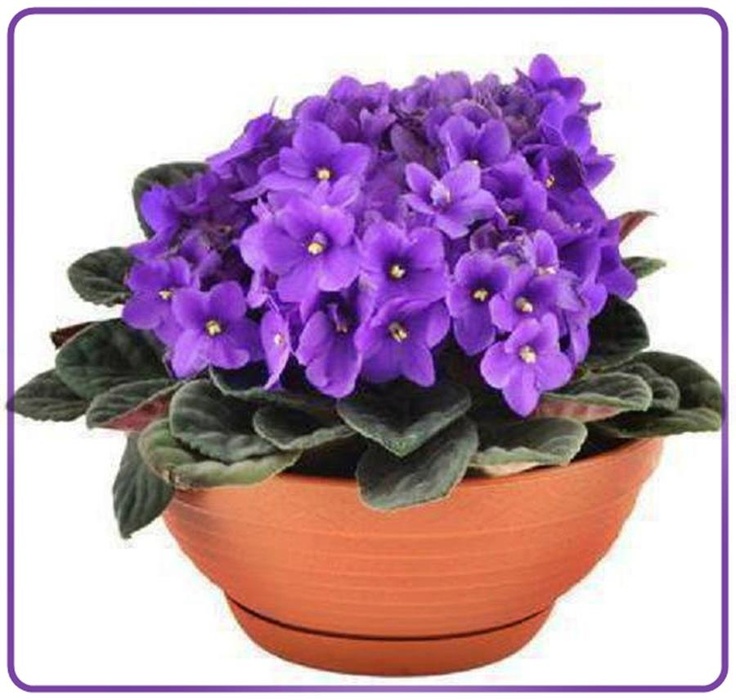 photo courtest of pinterest.com
Feeling inspired to decorate now, but not a homeowner yet? Give the Safe Harbor Team a call to help find your dream home!