The Safe Harbor Team Guest Blog Post: Textbook Painting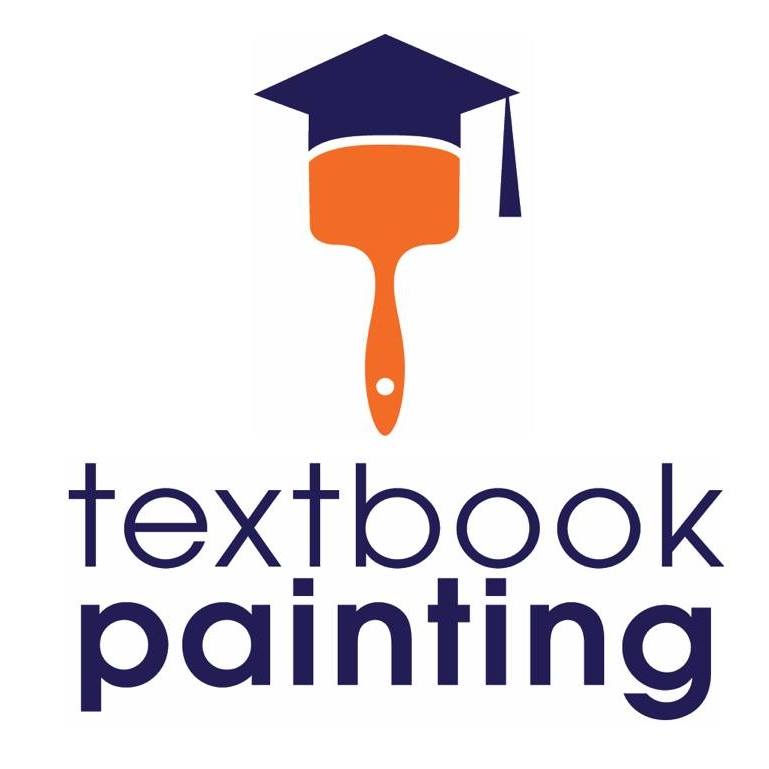 As a professional painting contractor, one of the common questions we hear has to do with choosing colors. This is especially true when meeting a homeowner that is about to put their house up for sale as they are often painting not just to meet their tastes but to make it sell faster or for as much money as possible. So, what color should you paint with when preparing your home to sell? Luckily, you don't have to rely on just our opinion as Zillow did research on more than 32,000 photos on homes sold around the country.

It revealed "blue" as a magic color in your bathroom, claiming some homeowner's saw up to $5,400 more than expected when selling their homes. Not just any shade of blue will do though; more specifically "hues of powder blue or light periwinkle". And if you have a darker blue in your dining room, you could see about $1,926 more than expected. Kitchens with light blue, or blue bedrooms, also got about $1,809 more. There's certainly nothing there to be "blue" over.

The analysis also went on with more good news for some homeowners. If you happen to have your house's exterior in "greige", or a mix of gray and beige, you could get up to $3,496 more than "similar homes painted in a medium brown with tan stucco". Do you have a front door with a splash of color on it, like dark navy blue or slate gray? You could see about $1,514 more.

The biggest surprise overall is the color white. Though it's a neutral color and leaves a space open for creativity, according to their report, having a white bathroom could have you seeing a negative $4,035 below average for similar homes. The overall message of this analysis is that "walls painted in cool neutrals like blue or gray have broad appeal and may be signals that the home is well cared for or has other desirable features".

The research Zillow did is explained in detail in their 2017 Paint Color Analysis.
Textbook Painting has been around since 2006, and makes it a personal goal to focus on customer service and providing value to every client. We care about our clients and want to help them get the best results for any project they may need help on. We are a full service professional painting company, meaning we do interior and exterior painting, as well as deck staining, power washing, and driveway sealing.
We serve clients throughout the Greater Cleveland area. For more information or to schedule a free estimate, please visit our website at https://www.textbookpainting.com/ or call us at (216) 503-4480.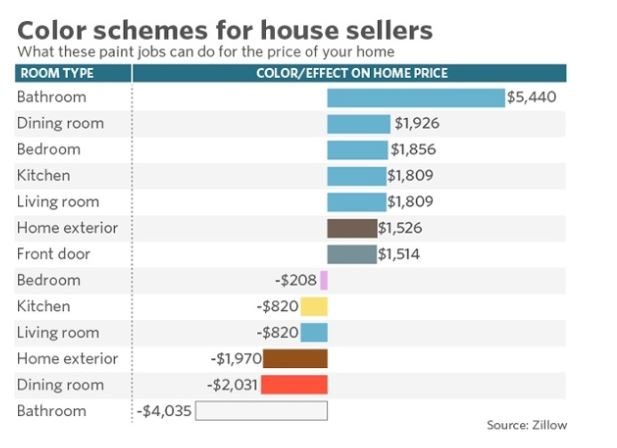 picture courtesy of marketwatch.com