Blessing House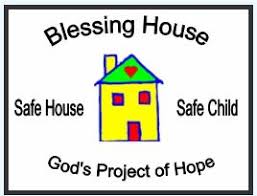 As we begin a new month, we would like to feature a new, extremely deserving charity: Blessing House.
Blessing House is a children's crisis care center, who care for children whose parents and guardians are currently facing crisis, hard times, or stress to a degree where the children may be at risk of abuse or neglect.
Helping children aged birth through 12, Blessing House is open 365 days a year with a trained, professional staff.
While caring for the children, they also help the families to help them deal with their emergencies and underlying causes.
What began as a way to help struggling families before the child welfare system was involved, the Blessing House can now care for up to 10 children at a time.
In 2017 alone, Blessing House cared for 159 children, for an average of 10 days each, for a total of 2,444 days.
There are many ways to help Blessing House, and some may be easier than you think. They are always accepting financial donations, volunteers, household items, food, and many other crucial items. You can also purchase items ranging from barrettes and rubber bands for doing the girls' hair, to Monsters Inc. for movie time on their Amazon Wish List and have them shipped directly to the home, making it so easy to help out a deserving cause.
As a charity whose vision is "children will be kept safe from abuse and neglect and families will be supported in order to be healthy and stable", the Safe Harbor Team believes this is a valuable, worthy, and admirable group doing excellent things for our community.
If this sounds like a cause you would be interested in helping, visit their website at BlessingHouse.org or call them 440-240-1851 for more information.