Charity Spotlight: Convoy of Hope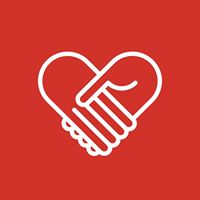 This month's Charity Spotlight is on Convoy of Hope. Since 1994, Convoy of Hope has served 262 million meals to over 100 million people, with the help of over 615,000 volunteers throughout 115 countries.
Convoy of Hope believes that with a combination of engaging, caring, nourishing, growing, responding, and partnering, they can fulfill their mission "to bring help and hope to those who are impoverished, hungry and hurting".
They accomplish this mission through:
Community Events
Children's Feeding
Disaster Services
Agriculture
Women's Empowerment
Rural Compassion
In Cleveland, Convoy of Hope does an annual Community Event where they serve the surrounding communities with countless services, ranging from food, to health and dental screenings, to hair cuts.
Not only does this great, local, event for the community provide immediate assistance, but its goal is to also be the start of a long-lasting movement of compassion and service between neighbors and communities.
Interested in helping this awesome cause? There's plenty of ways to help from volunteering, to participating, to donating. For more information on how to help click here.
Have a favorite charity that you would like to tell us about? Click the link below and tell us why you love them: https://goo.gl/forms/eBjxHVRJCXYq8dqx2