Adoption Network Cleveland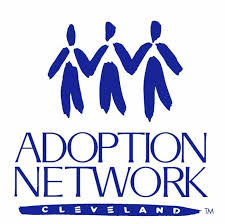 As we enter into a New Year, it's also time for a new Charity of the Month. This month we would like to feature Adoption Network Cleveland.
A staple of Cleveland since 1988, they have a mission to "connect and empower individuals, organizations and communities impacted by adoption and foster care, and [to] provide a source of healing for those in need".
With their values of inclusiveness, collaboration, courage, and trust, Adoption Network Cleveland hopes to one day see their vision of "an inclusive community supporting all people impacted by adoption and foster care" become a reality.
Over the past year, with the help of 201 donors and members and 219 volunteer hours, the Adoption Network Cleveland has served 331 people.
There are so many easy ways you can help the Adoption Network Cleveland:
Host a Gift Card drive
Become a Corporate Partner
Have a Go Casual for the Kids Event at your workplace
Matching Corporate Gift Programs
Workplace Giving
Online Shopping at stores such as Amazon Smile and iGive
If you would like to help in a more hands on way, you can also apply to become a member, volunteer, or mentor.
With so many children in need of loving homes, this is a very worthy cause that you won't regret helping. To learn more about this great organization, head to their website adoptionnetwork.org.
To nominate next month's charity. click the link below and tell us all about your favorite cause:
https://goo.gl/forms/wxoPUjDBkOg05Acs2